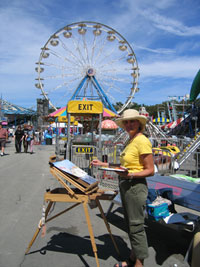 I have always been inspired by the effect of light on objects and the interesting shadow patterns that are created. Using bold, vibrant pigments and several layers of washes, I try to capture the sensations of form and texture, as well as the interplay of light and shadow that I find all around me. I am intrigued by the beauty of ordinary things and these everyday subjects spring to life for me whenever the lights and the darks are at their most extreme.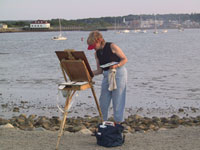 Only one of several hobbies begun after my retirement in 1996 from a career in the communications industry, watercolors quickly became my passion.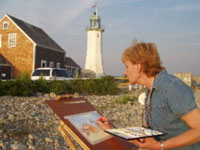 I love both the solitary and collaborative aspects of painting and I enjoy the opportunity to paint weekly at various South Shore locales with a supportive group of fellow artists. They share my enthusiasm and expose me to their many varied viewpoints and talents. Their constructive input, as well as the many workshops and courses available in the region, have greatly influenced the development of my realistic style.